CANCELLED A Whiskey Tasting in a Historic Grimsby Venue
Time: 6:30 p.m.
Location: Nelles Manor Museum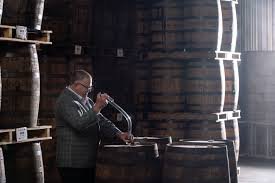 This event was cancelled due to unforeseen circumstances. We apologize for any inconvenience.
Forty Creek Distillery – Niagara Whisky – will hosting an exclusive whiskey tasting in support of Nelles Manor Museum in the 224-year-old home of Colonel Robert Nelles o Saturday October 15, at 6:30 p.m.
Robert Nelles was one of the earliest whisky makers in Upper Canada.
The 1806 census recorded that he had 161 gallons of whisky in his still.
In the early 1800s he produced hundreds of gallons of Whisky for trade throughout Upper and Lower Canada.
Tickets are $125 including charitable receipt for $50.
Limited to 20 people
Tickets available on Eventbrite https://www.eventbrite.ca/e/424554703547