Christmas Candlelight Tour
Time: 7:00pm
Location: Nelles Manor Museum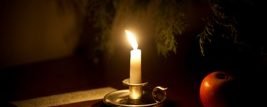 Date: Thursday, December 7
Time: 7:00pm
Price: $35 per person.
Christmas greenery, soft harp music… treat yourself to an enchanting evening at Nelles Manor. Tours will be offered by knowledgeable guides by the soft glow of candlelight. Wander our halls, taste some local wine and cheese, bring your spouse or a friend, and enjoy the spirit of Christmas at Nelles Manor.
Pre-registration is required. Please email info@nellesmanor.ca or leave a message at 289-235-7755 to reserve your place.